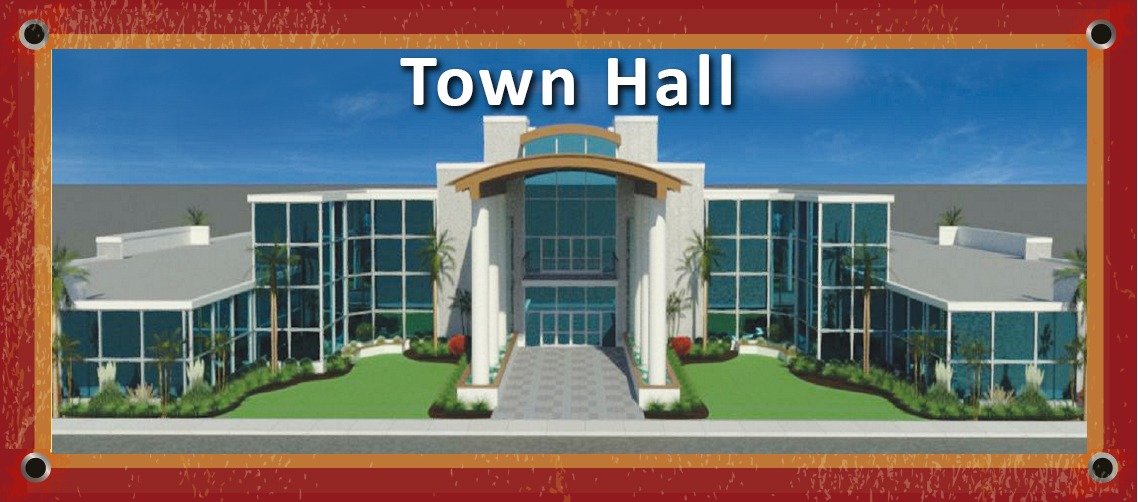 Fountainhead Developers and Intracoastal Bank Announce Banking Partnership and Continued Investment in Holly Hill.
September 20, 2019 – The Fountainhead at Holly Hill is about to pickup more steam. After moving in to 18,000 square feet of renovated space on June 3, 2019, Synergy Billing is at it again. This time expanding into another 10,000 square feet of new construction and installing landscaping along Center Avenue and Walker Street to enhance the community. The additional investment is made possible by the banking partnership between Fountainhead Developers and Intracoastal Bank.
Local investor Ty Lohman also saw Meyer's vision and provided initial financing. The partnership with Intracoastal Bank replaces Lohman's initial financing and injects additional investment into the development.
"The management team at Intracoastal Bank believed in my vision from day 1," reports Meyer, CEO of Synergy Billing, "not many people got it or believed in me, these guys saw it early on."
"Jayson is a self-made entrepreneur and he understands business very well. He's built a great company that we are proud to be a part of," reports Bruce Page CEO of Intracoastal Bank. "The Fountainhead is a great project for our community and making that a reality is something we can all be proud of."
According to Meyer, The Fountainhead Campus is a place where bright people can come together to create new ideas and innovate. The campus solves the dilemma of workforce development and specialized training by incorporating a state-of-the-art training facility called Synergy Academy. Meyer calls it "an idea factory" and says, "no matter what business or industry we serve, we will have a method to train employees on the job skills they need." The Fountainhead Campus will have capacity for 500 employees.
"It's never been a more exciting time to be in business in Holly Hill" said Meyer, "Nothing would make me more proud than putting Holly Hill on the map and making it more like Holly-wood."
About the Fountainhead. It is located on Center Street, just north of LPGA Boulevard in Holly Hill. The Fountainhead at Holly Hill is the new corporate headquarters of Synergy Billing. The campus sits on 25-acres which formerly served as the campus for Holly Hill Middle School. The first phase of the campus is 9.42 acres and includes 28,000 square feet for Synergy's corporate headquarters, a training facility, and site improvements to benefit the community.
About Synergy Billing. Synergy Billing is a leading-edge technology and data processing company that health centers across the nation. The company specializes in processing health insurance claims to Medicare, Medicaid, and commercial Insurances and getting them paid in 30-days or less (virtually unheard of in health care). The company was founded in 2006 by Jayson Meyer and soon thereafter was named the 767th fastest-growing private company in America. The company has been featured on Oprah and in national business media. In 2018, Synergy Billing collected $130 Million for community health centers.
About Intracoastal Bank. Intracoastal Bank is a locally owned and operated financial institution. The community bank serves the Northeast and East Central Florida area. The bank offers a full range of deposit and loan products and services tailored to meet the needs of consumer and business customers. Intracoastal provides an unmatched client experience by offering a high-touch relationship-based banking with high-tech delivery solutions. The bank is a state-chartered commercial bank, member FDIC. Corporate information and e-banking are available at www.intracoastalbank.net. They can be reached at 386-447-1662, or Facebook at https:www.facebook.com/intracoastalbank.
More information. For more information, contact Whitney Glass media@synergybilling.com, 386.274.4802