Turnkey RCM for Community Health Centers.
Helping FQHCs since 2006 to improve revenue, prevent denials, and increase days cash-on-hand.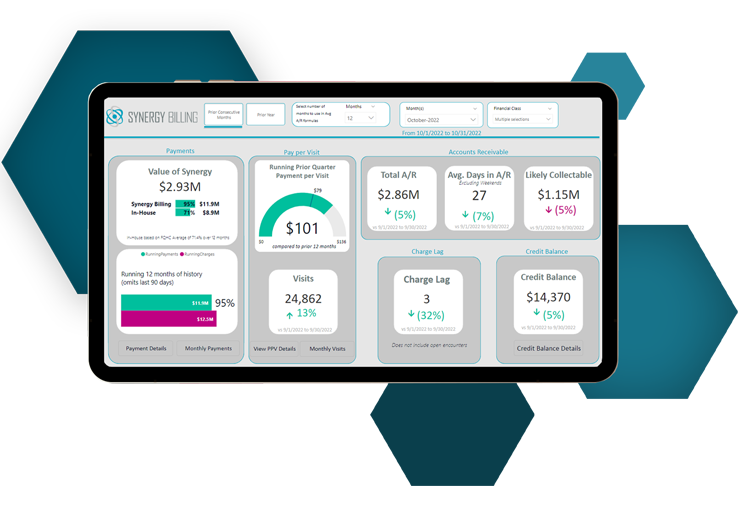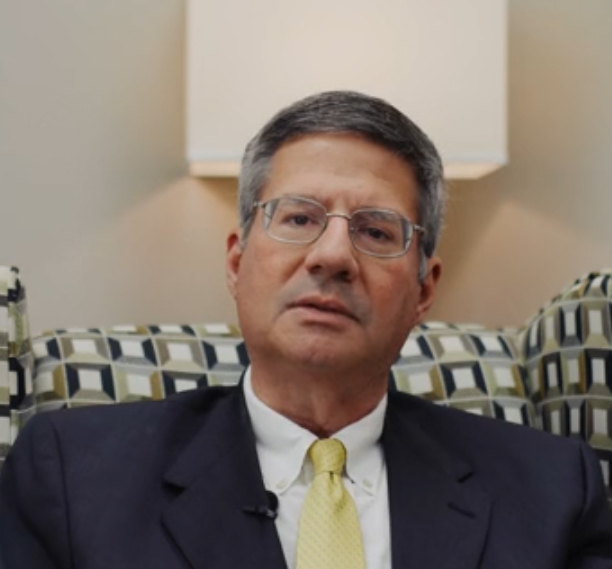 Scott Rosenthal, CEO
Northeastern Oklahoma Community Health Center & HRSA Site Inspector
The Industry's Leading Full RCM Service
With proven methods, it's clear why Synergy Billing remains the industry's
leading full RCM service dedicated to maximizing your FQHC's per visit revenue.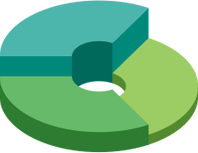 $6.2M
Denial Recovery In 2021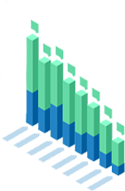 95%
Avg. Collection Rate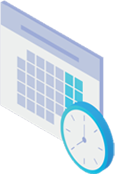 90%
Expert Resolution In 30 Days
What Will I Learn?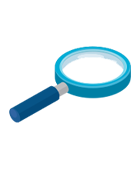 Discovery
We learn more about your health center and the issues that are concerning you. You'll learn about Synergy Billing, our long history our powerful methods for preventing denials and reducing A/R.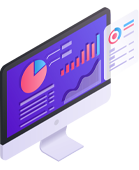 Initial Analysis
From your data, we will create a revenue projection to identify any additional funds you may not be collecting for the work you've already done.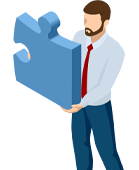 Solution
We will present a customized solution that addresses the challenges that your health center faces, resulting in maximizing revenue quickly.
No obligation. Just a simple conversation to see where you stand.
Fields marked with an * are required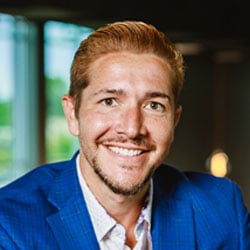 From M. Jayson Meyer, Founder & CEO, Synergy Billing
We increase the effectiveness of converting billed claims to paid claims by optimizing the people, process, and technology that all go into the revenue cycle
Which Solution Is Right For You?
Every health center is unique and your needs are unique. With a variety of solutions to choose from, it's important to know which solution is right for your health center.
Community Health Heroes
Get to know pioneers of the Community Health Center movement,
who have demonstrated tireless devotion to their communities.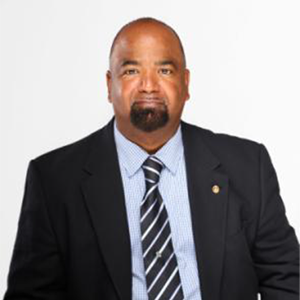 Roderick Campbell
Holly Hill, FL (February 7, 2023) – Synergy Billing is pleased to announce that Roderick Campbell, CEO of Iberia Comprehensive Health Center, based in New Iberia, LA, has been named the first Community Health Hero in the company's campaign to bring recognition to those who heroically strive to provide access to primary health care for the nation's underserved people.
Campbell, who has been CEO of Iberia CHC since 2002, has presided over steady growth for the non-profit Federally Qualified Health Center (FQHC). From 20,000 visits to more than 95,000 visits across eight locations, a school health center, and mobile medical and dental units, more residents of south Louisiana are able to receive primary health care through Mr. Campbell's leadership.
"We are extraordinarily proud to recognize Mr. Campbell with our first Community Health Hero award, said Synergy Billing Founder and CEO Jayson Meyer. "He has assured Iberia's financial health now and in the future and used that to build a foundation for quality, accessible health care that will serve many more generations to come. His vision and leadership are inspirational to his colleagues in Community Health."
"I am so honored and humbled to receive this recognition," said Mr. Campbell. "It's certainly gratifying to see a lifetime of work held up in this way. But I have to give credit to our team members, who share my vision and turn it into reality. They are the real heroes and I accept this award on their behalf. Moreover, I share it with the thousands of Community Health Center staff and providers who step into the front line every day to serve our most vulnerable people. Thank you Synergy Billing for recognizing me for this award."
Campbell, who holds a Master of Business Administration (MBA) in Healthcare Management, also serves on the Board of the Louisiana Primary Care Accountable Care Organization, National Association of Community Health Centers (NACHC) Finance, Rural Health, and Sub-Committee of Health Center Financing Committees, Louisiana Rural Health Association, and Louisiana Primary Care Association. As a life member of Kappa Alpha Psi, Mr. Campbell personifies the fraternity's objectives: To encourage honorable achievement in every field of human endeavor; To promote the spiritual, social, intellectual and moral welfare of its members; To assist the aims and purposes of colleges and universities; To inspire service in the public's interest.
"Since 2015, Synergy Billing has been recognizing historic Community Health Heroes in our newsletter," added Mr. Meyer. "Now we want the entire nation to see these heroes as we do through working with them every day."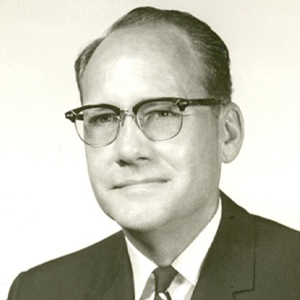 Clarence L. Brumback
Many community health centers bear the names of pioneers who devoted their lives to improving access to health care and serving our most vulnerable people. We believe that the stories behind these names are inspiring and instructive and want to share them with our friends and colleagues. We honor Clarence L. Brumback, M.D., whose name graces C.L. Brumback Primary Care Clinics in Palm Beach County, Florida.
Clarence L. Brumback, M.D. helped to identify 56 health problems and the resources to address them between 1950 to 1986 as the first director of public health in Palm Beach County. Solutions to problems such as polio, which was an epidemic, came through Dr, Brumback's creativity and ability to partner with organizations of all kinds.
Dr. Brumback (1914-2012 ) was born in Colorado and raised in Kansas, where he completed medical school at the University of Kansas. During World War II Dr. Brumback served in the U.S. Army Medical Corps. After the war, Dr. Brumback earned his masters degree and worked for the U.S. Atomic Energy Commission. Palm Beach County hired Dr. Brumback as its first director of public health in 1950, a position he held until 1986.
The racial segregation of the times complicated many health issues. After talking with the African American community, Dr. Brumback made changes that increased the quality and accessibility of care. Dr. Brumback found that the problems of schoolchildren were not limited to physical health. He worked with the Mental Health Association to open a child guidance center at what became the 45th Street Mental Health Center, then Oakwood Center.
Migrant farm workers had almost no access to health care in 1950. Dr. Brumback worked with Congressman Paul Rogers to pass the national Migrant Health Act of 1962.
To maintain a source of appropriately trained doctors, Dr. Brumback created the Residency Program in Preventive Medicine/Public Health with the University of Miami. He remained coordinator of the program long after retirement.
In June of 2013, the Health Care District of Palm Beach County began providing primary health care services to adults and children at the C. L. Brumback Primary Care Clinics. Through a grant awarded to the Health Care District in December 2012 by the United States Health Resources and Services Administration (HRSA), the District is managing and operating the C. L. Brumback Primary Care Clinics as Federally Qualified Health Centers.
Dr. Brumback also introduced many other initiatives, such as Healthy Mothers, Healthy Babies, establishing prenatal care for all pregnant women. The pen that President Johnson used to sign The Migrant Farmworker Health Act into federal law was given to Dr. Brumback in honor of his strenuous patient advocacy.
Today Dr. Brumback's legacy is carried on by Belma AndriĆ, MD, the Chief Medical Officer, VP and Executive Director of Clinic Services for the Health Care District of Palm Beach County; which includes leadership of the C.L. Brumback Primary Care Clinics. We salute Dr. Belma AndriĆ and the staff and volunteers who continue to keep Dr. Brumback's vision alive. Well done!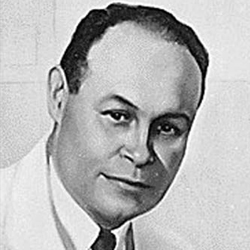 Charles Drew
Charles R. Drew, M.D. was a brilliant physician and pioneer in the preservation of blood. He was born in Washington, D.C. in 1904 to a middle class family. His father was a carpet layer and his mother was a home economics teacher. After graduating from Dun-bar High School, he attended Amherst College on an athletic scholarship where he distinguished himself on both the track and football teams. He lettered in four sports and won the James E. Walker Medal for all around athletic performance for two years. After graduating in 1926, Drew worked as a biology instructor for Morgan College for two years. In 1928, he attended McGill University School of Medicine in Montreal Canada and graduated in 1933. Dr. Drew earned both a Doctor of Medicine and a Master of Surgery degree. While attending the university, Dr. Drew won a prize in neuroanatomy and was a member of Alpha Omega Alpha, a medical honor society.
Dr. Drew had many accomplishments in his lifetime. He was an instructor of Surgery at Howard University, as well as chair of the Department of Surgery. He received a Rockefeller Fellowship in surgery at Columbia University where his doctoral thesis "Banked Blood" led to his study of blood preservation. It was at this time that he made many discoveries in the storage and process-ing of blood. Dr. Drew was the first African-American to earn this degree from Columbia University.
During World War II, Dr. Drew was selected to lead a special medical effort known as "Blood for Britain", where he helped to collect approximately 14,500 pints of plasma. Drew was also in charge of blood for the U.S. Army and U.S. Navy but only held the position for a few months due to his frustration with blood segregation by the military. He later became Chief of Surgery at Freedman Hospital in Washington, D.C. and was also appointed as the Director of the American Red Cross Blood Bank at Presbyterian Hospital in New York City. He was the first African-American examiner for the American Board of Surgery and is credited with creating two of the first blood banks in the United States.
Dr. Drew's importance to modern medicine is incalculable. The storage of blood, in plasma form, has saved numerous lives. This form of storage is still used by the American Red Cross today. Dr. Drew had many accomplishments in his life but was only 45 years old when he was killed in a car accident on April 1, 1950 near Burlington, NC. He was attending a medical conference at the Tuskegee Institute in Alabama. Reverend Jerry Moore said at Drew's funeral, "Drew had a life which crowds into a handful of years' significance, so great, men will never be able to forget it."
We honor his devotion to protecting the health of all people especially the underserved.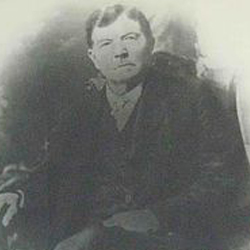 David Raines
Mr. David Herndon Raines was born in Dexter, Arkansas, in 1860. He became a successful and prosperous farmer in Pine Island, LA. He was noted as a businessman, community builder, and philanthropist, and by 1936, was worth more than a million dollars from oil holdings and properties owned. Mr. Raines was a Christian and responsible for the construction of the First Negro Church in the Herndon community.
Mr. Raines was also concerned about the plight of black youth and the elderly. He made large contributions to Wiley College and the Home for Elderly Negroes in Dexter, AR. His most outstanding contribution was to help boys who had been labeled juvenile delinquents. He realized that boys should not be housed with adult criminals and gave 22 acres of land for the sole purpose of providing facilities to help troubled boys become better citizens. The land is located in North Shreveport, now known as Martin Luther King, Jr., Community. The Home for Boys was built and kept in operation until the Caddo Parish Detention Home was erected. In 1963, the land was leased to the David Raines Association to build a recreation center. Today, this site houses David Raines Community Health Centers, Medical and Dental Clinics, North Shreveport Caddo Community Action Agency, Head Start Program, Fitness Center and a park. Mr. Raines passed away in 1945.
The doors of David Raines Community Health Centers opened in 1971 as the Cooper Road Medical Clinic, a satellite of Louisiana State University Medical Center. Medical care was provided for underserved, low-income, and uninsured families. In 1992, DRCHC became an independent Federally Qualified Health Center (FQHC) providing quality, affordable, primary and preventive services for all. DRCHC is continuing the legacy of Mr. David Herndon Raines, serving our communities, yesterday, today, and tomorrow.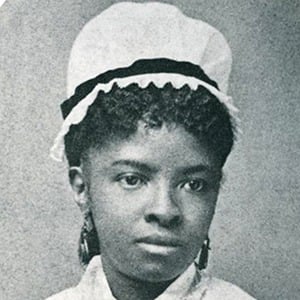 M. Eliza Mahoney
Many community health centers bear the names of pioneers who devoted their lives to improving access to health care and serving our most vulnerable people. We believe that the stories behind these names are inspiring and instructive and want to share them with our friends and colleagues.
This time we honor Mary Eliza Mahoney, whose name graces the Mary Mahoney Memorial Health Center in Spencer, Oklahoma, and the Mary Mahoney at Langston Health Center in Langston, Oklahoma. Both sites are part of the Community Health Centers of Oklahoma Family Health & Dental Clinics.
We are grateful to Ms. Isabella Lawson, MBA, CEO of Community Health Centers of Oklahoma, and the staff who guide this wonderful community asset. Ms. Mary Eliza Mahoney was born to freed slaves in Massachusetts in 1845. She attended the Phillips School in Boston, one of the first integrated schools there. According to a biographer, Helen Miller, the emphasis on morality and humanity at Philips may have inspired Mahoney's interest in nursing. During the Civil War, Mahoney witnessed the value of nurses that was becoming more evident.
In 1878, she applied for the nursing program at the New England Hospital for Women and Children, which was the first program in the nation that allowed women into the health care field. Although she was older than the other students, Mahoney probably was accepted into the program because she had worked at the hospital for more than 15 years as a cook, maid, and washerwoman. After intense training, Mahoney graduated in 1879, one of only four graduates among the original 40 students. She was the first woman of color to earn the designation of registered nurse.
Mahoney's career as a private care nurse spanned many years and fostered a sterling reputation among the families that she served. She hoped to change the way patients and families thought of minority nurses. Mahoney concluded her professional career as Director of the Howard Orphan Asylum on Long Island, retiring in 1912. In addition to becoming one of the original members of the Nurses Associated Alumnae, which later became the American Nurses Association (ANA), Mahoney founded a new, more welcoming nurses' association. In 1908, she was the co-founder, with Martha Minerva Franklin, of the National Association of Colored Graduate Nurses (NACGN). In 1920, after women were granted the right to vote, Mahoney was among the first women in Boston to register to vote. She passed away in 1926, at the age of 80 years, after a three-year battle against breast cancer.
The Mary Mahoney Memorial Health Center opened in 1973, with leadership of five women who lived in the Parker's Heights area. They were Mrs. Lena Jackson, Mrs. Daisy Mitchell, Mrs. Laura Neff, Mrs. Dorothy Smith, and Mrs. Alma Trotter. Since then, the center has served thousands of medical, dental, and social service customers. We salute Ms. Mary Eliza Mahoney for her pioneering work and the vision of the founders of the Mary Mahoney Memorial Health Center, as well as the staff who care for this community today.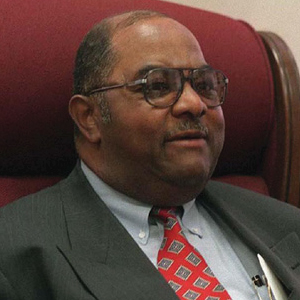 Curtis V. Cooper
In 1971, a group of citizens in West Savannah expressed concerns that health care on the west side of town was almost nonexistent, particularly for residents with little to no financial re-sources. This concern was underscored by the exodus of hospitals and physicians to the more affluent south side of the city.
A young biologist with the Department of Agriculture in Savannah, Curtis V. Cooper, was asked to take a leave of absence from his job in order to complete a feasibility study that eventually led to the birth of the Westside Comprehensive Health Center. The Center saw its first patients in 1974 in a makeshift building on West Bay Street. In 1975, a newly constructed Roberts Street location became operational, with Curtis V. Cooper serving as Executive Director.
In 1977, a group in downtown Savannah established the Urban Health Center in a stately, century-old building that served citizens in Savannah-Chatham County, GA, until 2003. Urban Health Center, which was also federally funded, was a separate organization from Westside Comprehensive Health Center. In 1981, federal authorities announced that they would fund only one healthcare entity in a city the size of Savannah but would support a merged organization. This led to the combined organization, Westside-Urban Health Center, Inc. Dr. Cooper's tenure as leader of the organization continued until his death in January of 2000.
On March 12, 2004, a brand new, state-of-the-art health center opened on East Broad Street. From the time that the ground was broken on this center, the Board of Directors, staff and citizens throughout Savannah and Chatham County believed that the center should bear the name of Curtis V. Cooper. To-day, the organization serves over 17,000 patients each year and provides over 50,000 patient visits. The organization operates from seven sites. Services include Adult Medicine, Pediatrics, Geriatrics, Women's Health and Prenatal Services, Dental, Pharmacy, Radiology, Nutritional and Laboratory Services.
Dr. Cooper distinguished himself in his city, state, and country through his service as a long-time leader of the Savannah Branch NAACP; a sixteen-year member of the Memorial Hospital Board of Directors, including as Chair; member and chair of the Chatham County Hospital Authority; a member of the Georgia State Access to Health Care Commission, and the Georgia Health Strategies Council; an officer and member of the Georgia Association for Primary Health Care, as well as a member and ardent supporter of the National Association for Community Health Centers. He served on count-less other banking, civic, and organizational boards such as United Way, Greenbriar Children's Center, Economic Opportunity for Savannah-Chatham County, Savannah Area Chamber of Commerce, and the Chatham County Development Authority.
While Dr. Cooper was unable to fulfill his dream of serving as a medical doc-tor, there is no doubt of the positive impact on the lives of so many people that he left as his legacy.
Synergy Billing salutes Dr. Cooper and the dedicated staff of Curtis V. Coo-per Primary Health Care, Savannah, Georgia.

Follow Your Passions Here
While you are taking care of our clients, we are taking care of you. You bring your focus, desire to help others, determination, and sense of humor and we'll reward your talent with opportunities for growth, competitive pay, great benefits, and paid vacation and holidays. Get ready to love your job!
Begin Your Career