Strategies And Proprietary Methods To
Unlock Unrealized Revenue Potential
In order to maximize the revenue you should be receiving for the care that you provide, we stabilize your current billing operation by assessing it and capturing missed revenue, as well as resolving issues and errors. We then systemize by eliminating errors and applying Six Sigma principles that lead to continuous improvement, increased cash flow, and reduced A/R. Finally, we optimize by creating the perfect revenue cycle machine that includes people, processes, and technology.
What Will I Learn?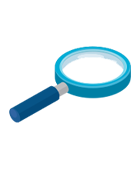 Discovery
We learn more about your health center and the issues that are concerning you. You'll learn about Synergy Billing, our long history our powerful methods for preventing denials and reducing A/R.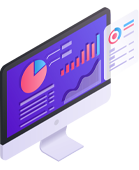 Initial Analysis
From your data, we will create a revenue projection to identify any additional funds you may not be collecting for the work you've already done.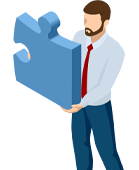 Solution
We will present a customized solution that addresses the challenges that your health center faces, resulting in maximizing revenue quickly.
No obligation. Just a simple conversation to see where you stand.
Fields marked with an * are required