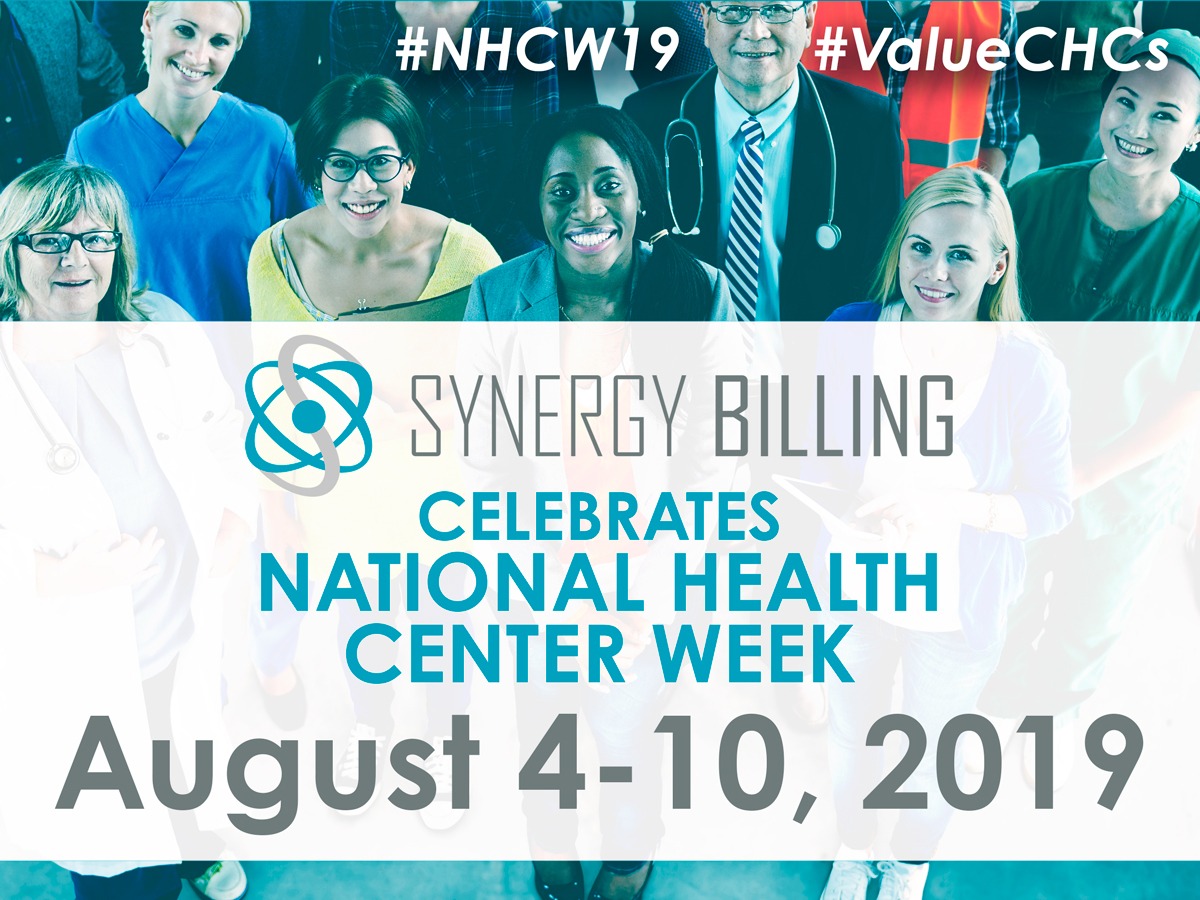 𝑨𝒖𝒈𝒖𝒔𝒕 4𝒕𝒉-10𝒕𝒉 𝒊𝒔 𝑵𝒂𝒕𝒊𝒐𝒏𝒂𝒍 𝑯𝒆𝒂𝒍𝒕𝒉 𝑪𝒆𝒏𝒕𝒆𝒓 𝑾𝒆𝒆𝒌!
Health Centers serve 28 million patients nationwide; a number which continues to grow. With this growth comes the demand for affordable primary care and the need for an industry partner that understands the business. Synergy Billing is proud to exclusively work with community health centers across the United States. We'll focus on increasing your revenue, so you can focus on what matters the most: your patients.
Happy National Health Center Week! We ❤️ CHCs!
#NHCW19 #ValueCHCs