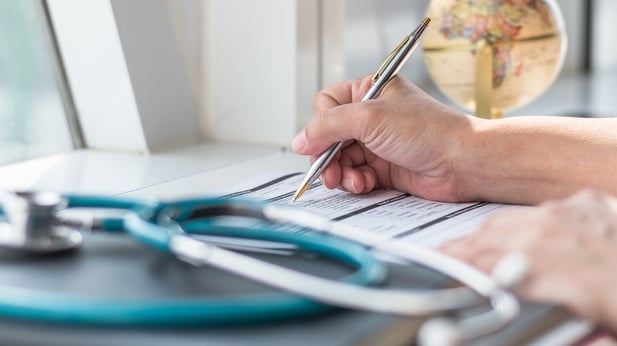 To provide high-quality, accessible healthcare services to underserved populations, Federally Qualified Health Centers (FQHCs) need reliable and effective revenue cycle management (RCM) systems.
However, FQHCs face several unique RCM challenges that can impact their ability to collect payments from patients and insurance providers. In this blog post, we'll explore 3 of the most common RCM challenges faced by FQHCs.
We'll also discuss how FQHCs can overcome these challenges and ensure they receive timely and accurate payments for their services.
1. RCM Billing Services
One of the most common RCM challenges faced by FQHCs is billing for services rendered. FQHCs must have a complete and accurate understanding of all of the coding and documentation requirements associated with their services to bill for the work they provide.
This coding can be a frustrating task, as there are constantly changing regulations and requirements that FQHCs must stay up-to-date on. In addition, FQHCs must ensure that their claims are submitted correctly and on time.
One way to overcome this challenge is to outsource your RCM billing services to a company specializing in FQHC billing. This strategy will enable you to focus on dispensing high-quality patient care while leaving the billing and coding to the experts.
2. RCM Outsourcing
Another common RCM challenge faced by FQHCs is the need to outsource certain RCM functions. This requirement is often necessary due to the lack of resources and expertise available within the FQHC.
Outsourcing can be an awesome way to ensure that all of your RCM needs are being met while also freeing up time and resources so that you can focus on other aspects of running your FQHC.
When outsourcing your RCM, it's important to contact a company that has experience working with FQHCs and understands your unique challenges. This approach will ensure that your RCM outsourcing partner can provide you with the services and support you need to manage your RCM successfully.
3. Inaccurate Payments
Another common challenge faced by FQHCs is receiving inaccurate payments for the services they provide. This mispayment can happen for various reasons, such as coding errors, incorrect claim submissions, or payer denials.
Inaccurate payments can have a significant financial impact on an FQHC, as it may not receive the full amount owed for the services rendered.
FQHCs need a robust RCM system that can accurately track and manage claims to avoid this challenge. They also need to have a deep understanding of the coding and billing requirements for their services.
While outsourcing your RCM can help reduce the risk of inaccurate payments, it's also important to have a team on standby that can review and resolve any errors that occur.
FQHCs are vital in providing access to quality healthcare for underserved populations. However, these organizations face many unique RCM challenges. Fortunately, there are strategies that FQHCs can use to overcome these challenges and ensure that they receive timely and accurate payments for the services they provide.
By understanding these common RCM challenges faced by FQHCs, you can develop a plan to overcome them and ensure that your FQHC receives accurate and timely payments for the services you provide.