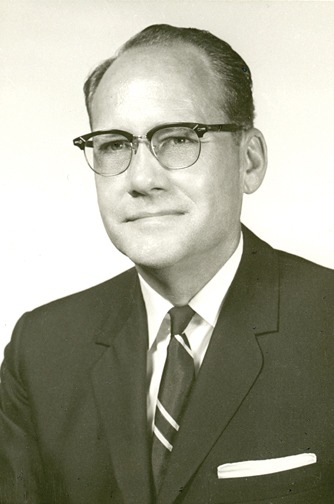 Many community health centers bear the names of pioneers who devoted their lives to improving access to health care and serving our most vulnerable people. We believe that the stories behind these names are inspiring and instructive and want to share them with our friends and colleagues. We honor Clarence L. Brumback, M.D., whose name graces C.L. Brumback Primary Care Clinics in Palm Beach County, Florida.
Clarence L. Brumback, M.D. helped to identify 56 health problems and the resources to address them between 1950 to 1986 as the first director of public health in Palm Beach County. Solutions to problems such as polio, which was an epidemic, came through Dr, Brumback's creativity and ability to partner with organizations of all kinds.
Dr. Brumback (1914-2012 ) was born in Colorado and raised in Kansas, where he completed medical school at the University of Kansas. During World War II Dr. Brumback served in the U.S. Army Medical Corps. After the war, Dr. Brumback earned his masters degree and worked for the U.S. Atomic Energy Commission. Palm Beach County hired Dr. Brumback as its first director of public health in 1950, a position he held until 1986.
The racial segregation of the times complicated many health issues. After talking with the African American community, Dr. Brumback made changes that increased the quality and accessibility of care. Dr. Brumback found that the problems of schoolchildren were not limited to physical health. He worked with the Mental Health Association to open a child guidance center at what became the 45th Street Mental Health Center, then Oakwood Center.
Migrant farm workers had almost no access to health care in 1950. Dr. Brumback worked with Congressman Paul Rogers to pass the national Migrant Health Act of 1962.
To maintain a source of appropriately trained doctors, Dr. Brumback created the Residency Program in Preventive Medicine/Public Health with the University of Miami. He remained coordinator of the program long after retirement.
In June of 2013, the Health Care District of Palm Beach County began providing primary health care services to adults and children at the C. L. Brumback Primary Care Clinics. Through a grant awarded to the Health Care District in December 2012 by the United States Health Resources and Services Administration (HRSA), the District is managing and operating the C. L. Brumback Primary Care Clinics as Federally Qualified Health Centers.
Dr. Brumback also introduced many other initiatives, such as Healthy Mothers, Healthy Babies, establishing prenatal care for all pregnant women. The pen that President Johnson used to sign The Migrant Farmworker Health Act into federal law was given to Dr. Brumback in honor of his strenuous patient advocacy.
Today Dr. Brumback's legacy is carried on by Belma AndriĆ, MD, the Chief Medical Officer, VP and Executive Director of Clinic Services for the Health Care District of Palm Beach County; which includes leadership of the C.L. Brumback Primary Care Clinics. We salute Dr. Belma AndriĆ and the staff and volunteers who continue to keep Dr. Brumback's vision alive. Well done!